If you go to Italy. don't forget to check out Diego Dalla Palma make up. And yes, you can also order online, https://www.diegodallapalma.com/store/en/ or  Diego Dalla Palma on Amazon.
This cosmetic industry is known in 54 countries on all the continents. Diego Dalla Palma is loved for its original but understandable language in all parts of the world. Diego Dalla Palma started in Milan in the 1970s and has since become an international icon within the beauty industry. Known for their innovative, high pigments and long-lasting professional makeup, this line of cosmetics features a wide variety of shades and formulas for all ages, skin tones and skin types.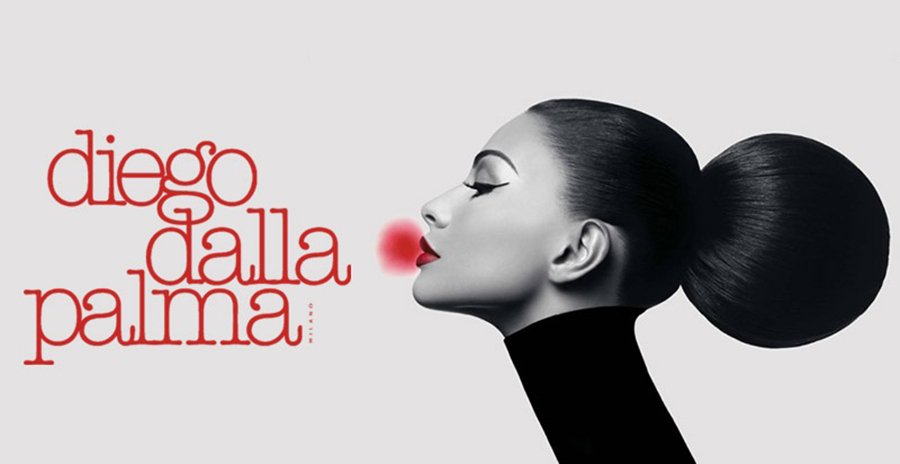 They have Matt liquid lipstick geisha COLOUR – 03. ZEN GARDEN, I've been wearing it since I was in Milan in September, and now I can say that it is my favorite liquid lipstic. I wear it in all of my YouTube videos, and get the "What lipstick are you wearing" question all the time. This pink shade was like made for me!:)It has such an unique creaminess for a matte, non-powdery result.  This liquid lipstick is so soft, with super and long lasting intense colour and a hyper-velvety finish.  I love "non-sticky" texture. Lips immediately look voluptuous, perfectly drawn and with long staying power. Love it, love it, love it!!! Fav make up product in 2016!!!!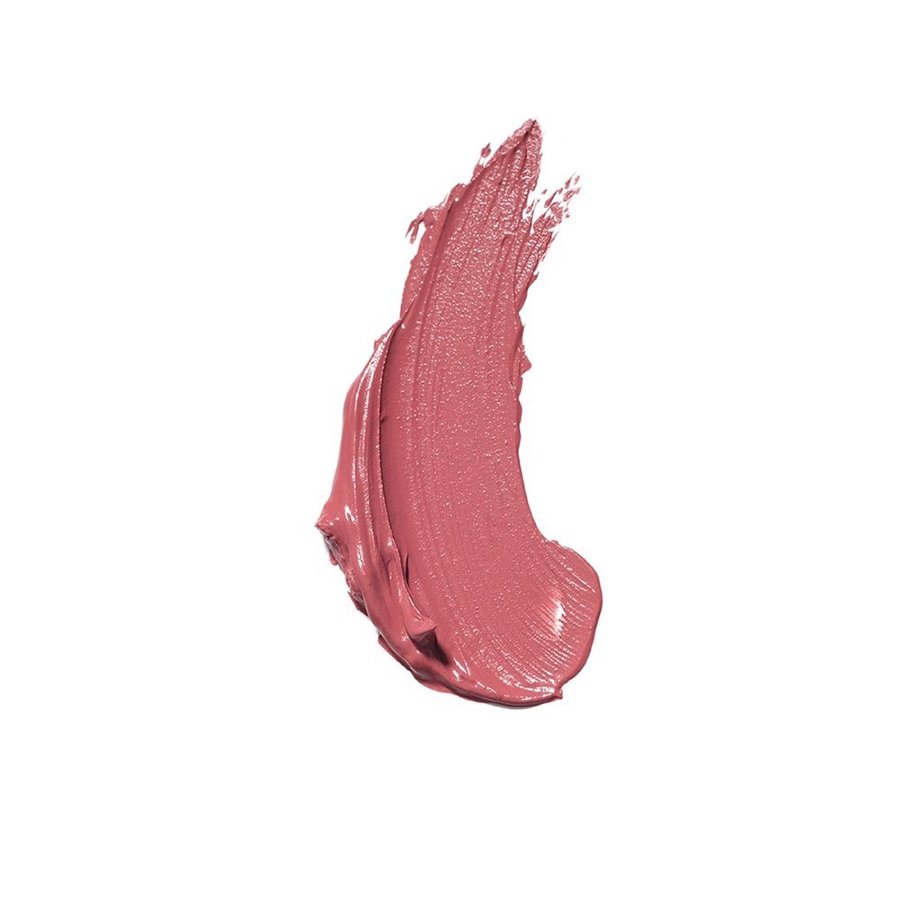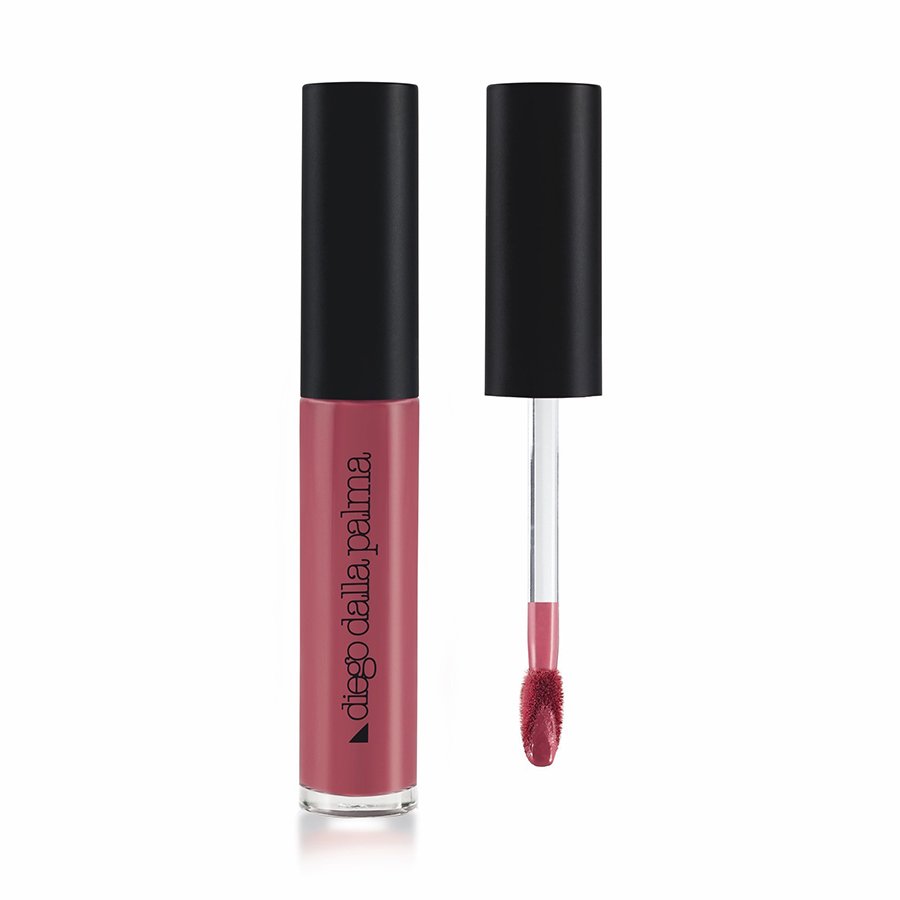 Also, naked lip pencil in color 70 is a perfect fit for the  liquid lipstick. The soft consistency of the nude colour lip pencil ensures a precise line and surprising smoothness of application, giving lips a defined appearance, a long lasting result and make-up for every occasion.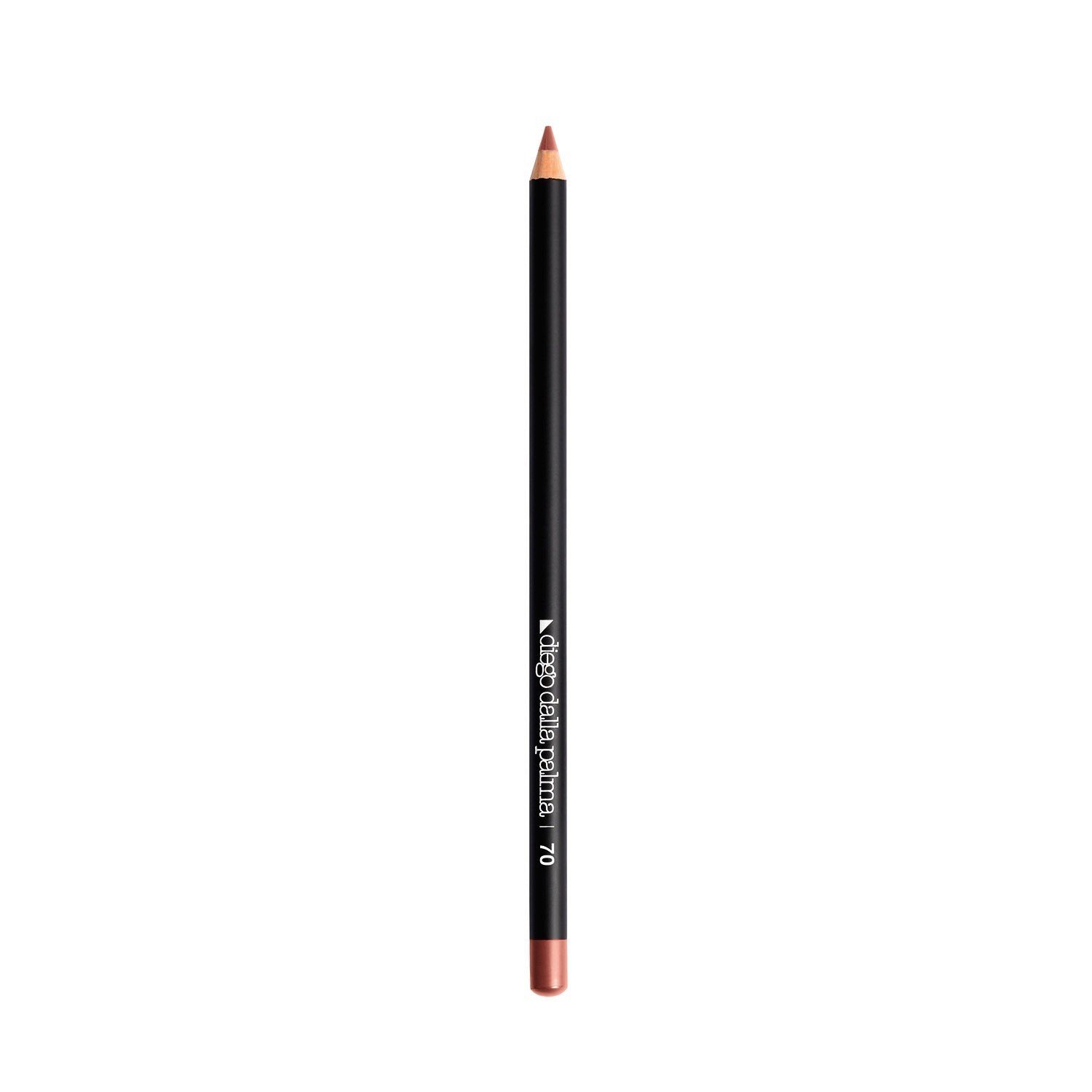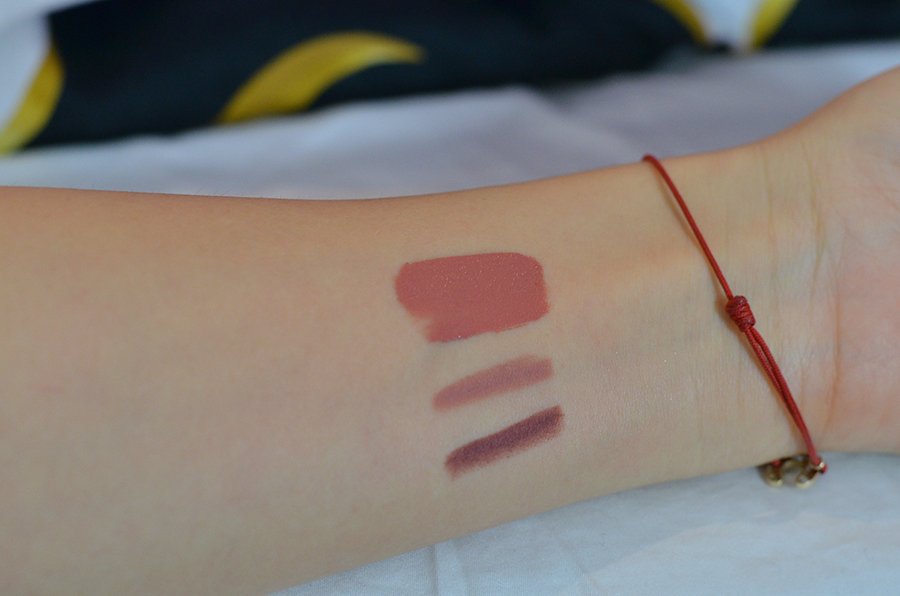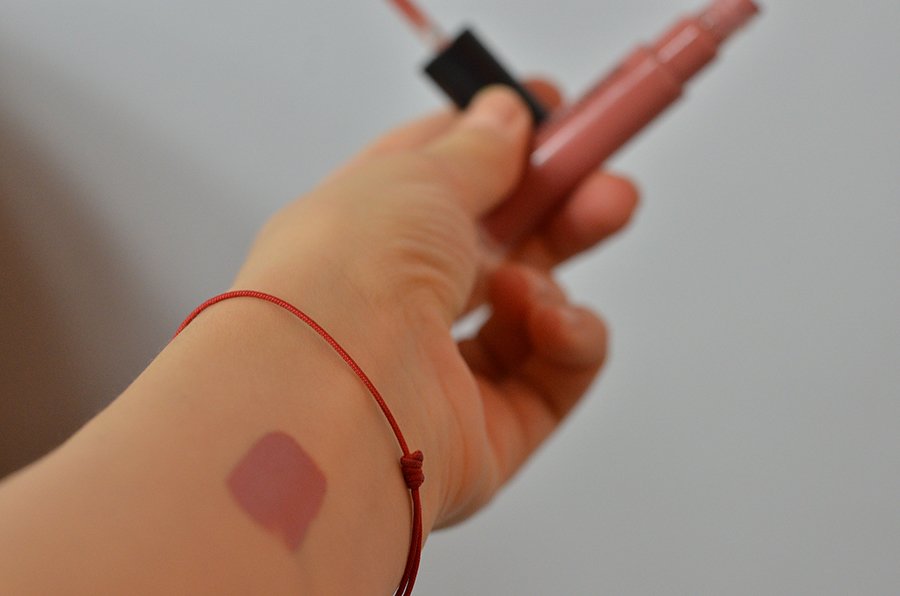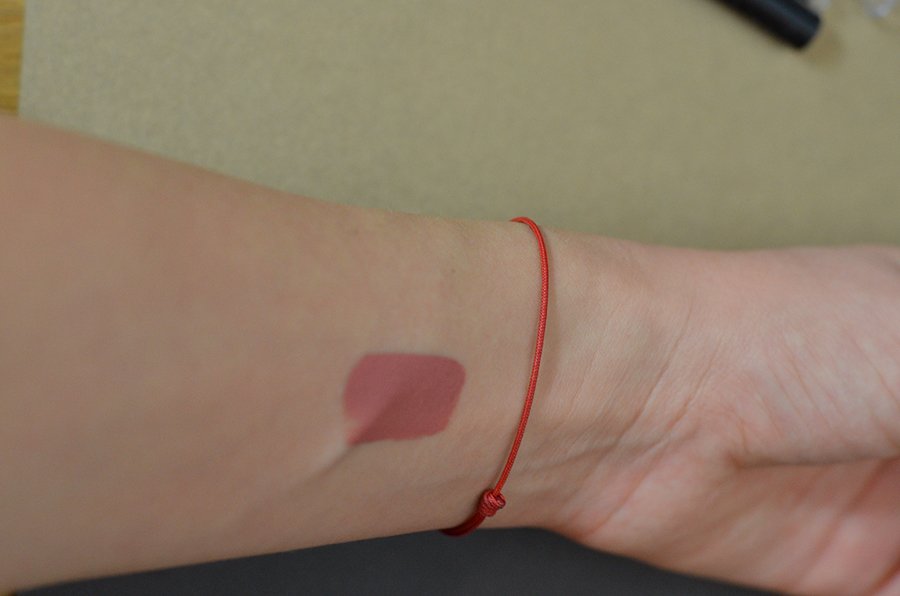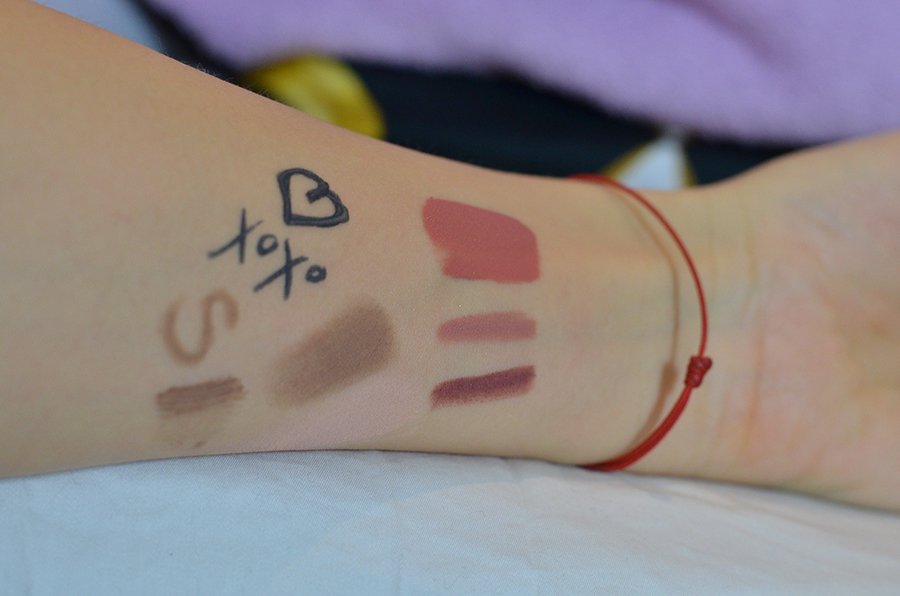 The heart and xoxo is water resistant technical eyeliner swatch. One colour, anthracite, for the water resistant technical eyeliner: with a special hard tip for simple, fast and high precision application. Its innovative formula ensures smoothness, staying power and excellent release of intense and deep colour.
Here you can also see the naked lip pencil in color 70 swatch, and mauve lup pencil 79 swatch. The brown seatches are from the brow products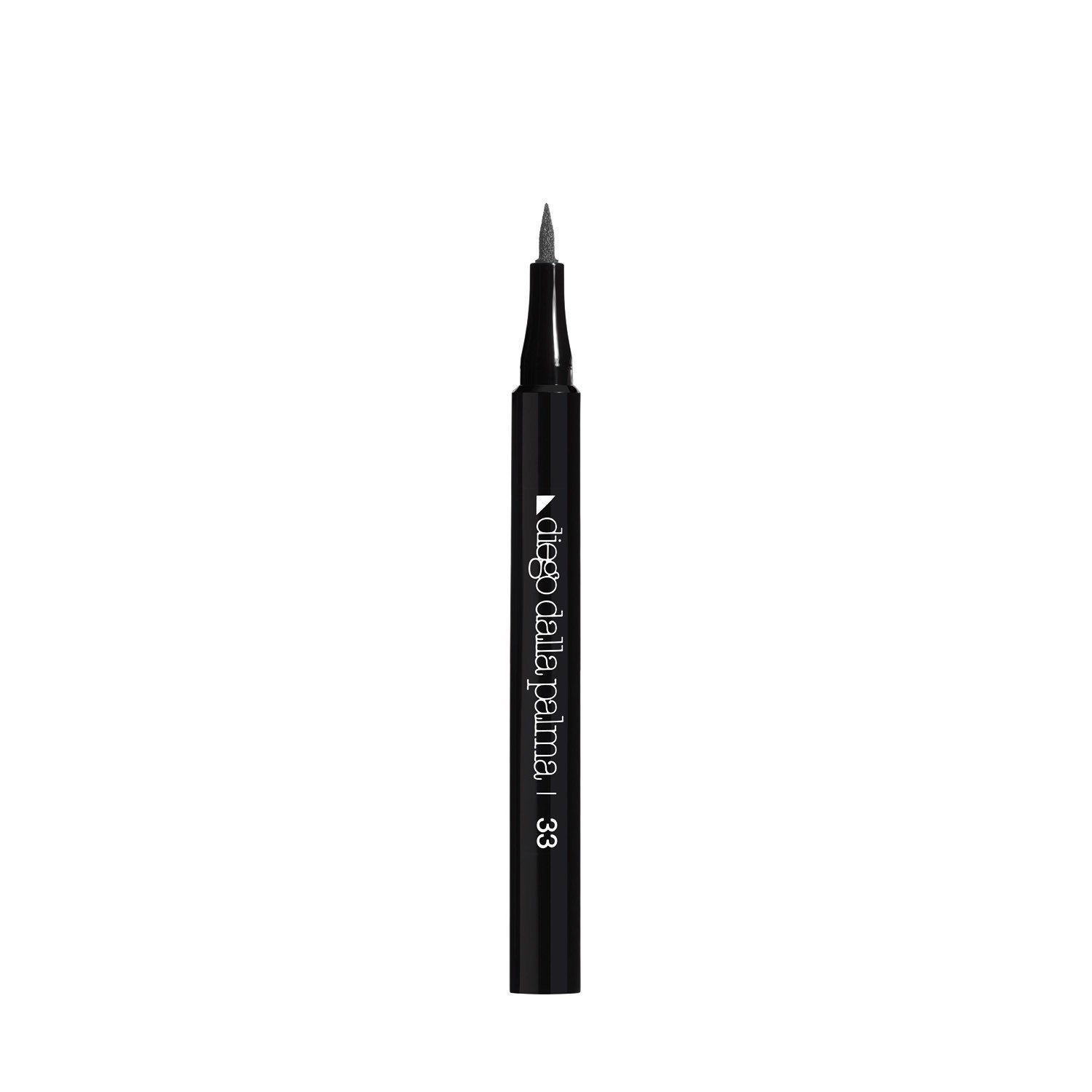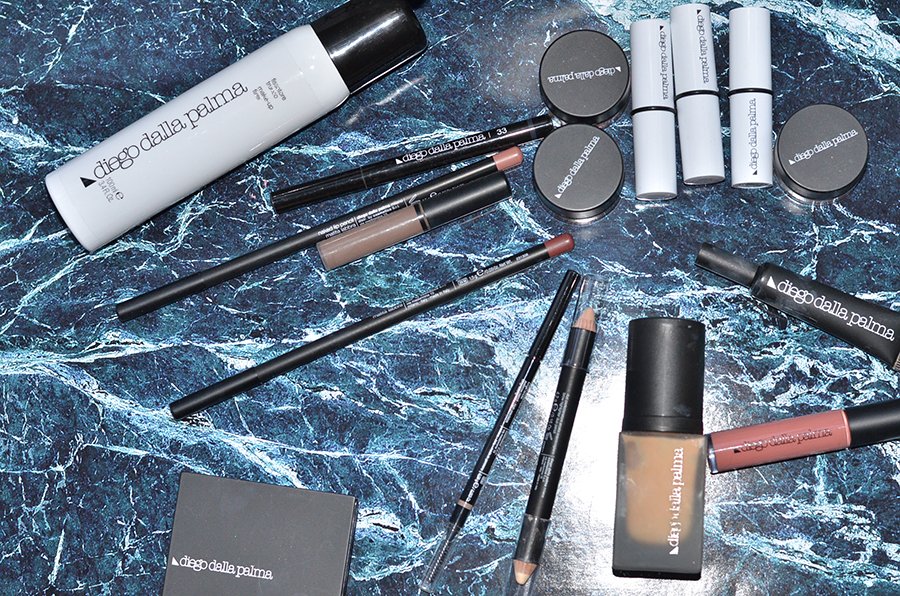 These two semi-transparent shiny lipsticks have  a soft and creamy release. Love theirs moisturizing and protective formula that offers lips a natural and elegant luminosity, coating them in a discreet and refined shade. My two shades are perfect for day (color– 143. CORAL RED one) and night ( SHINY LIPSTICK N°150). They are enriched with: hyaluronic filler microspheres, with a "plumping" and volumizing effect, pro-collagen peptide that fills in the fine lines of the lip contour, monoi de Tahiti: emollient and anti-chapping for smooth, soft and protected lips and natural moisturizing agents which nourish and moisturize the lips. Perfect, right?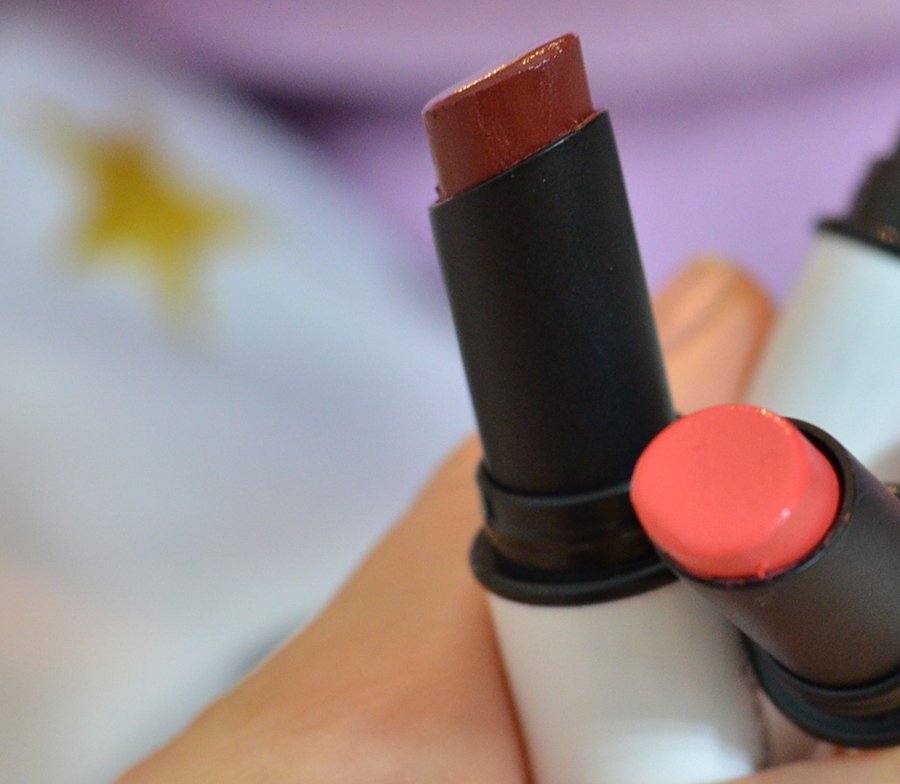 Here are the swatches: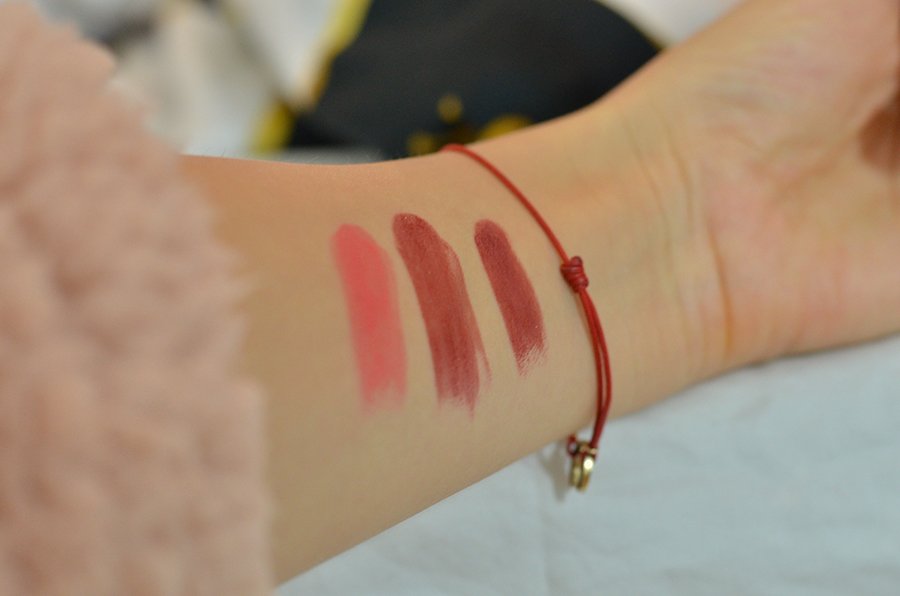 This pretty babe is Corrective compact powder firming effect. Diego Dalla Palma | CORRECTIVE POWDER TENSOR EFFECT N°319
I use it for baking. I apply this powder over the entire patch of concealer to set the base makeup. It has a tensor effect. Its formula is rich in a special natural lifting agent with an immediate smoothing action and a firming action with progressive use. It evens out and exalts the complexion, reducing the visibility of redness and discolouring. It contains a cocktail of active ingredients: a purified lifting active ingredient from cork bark with a tensor and firming effect; silicones with a filming action give adherence to the skin, exalting its wear; vitamin E with an antioxidant and nourishing action; spherical powders with great smoothness of application and sebum-absorbing properties make application easy and exalt the wear of the product, keeping sebum production on thef ace under control.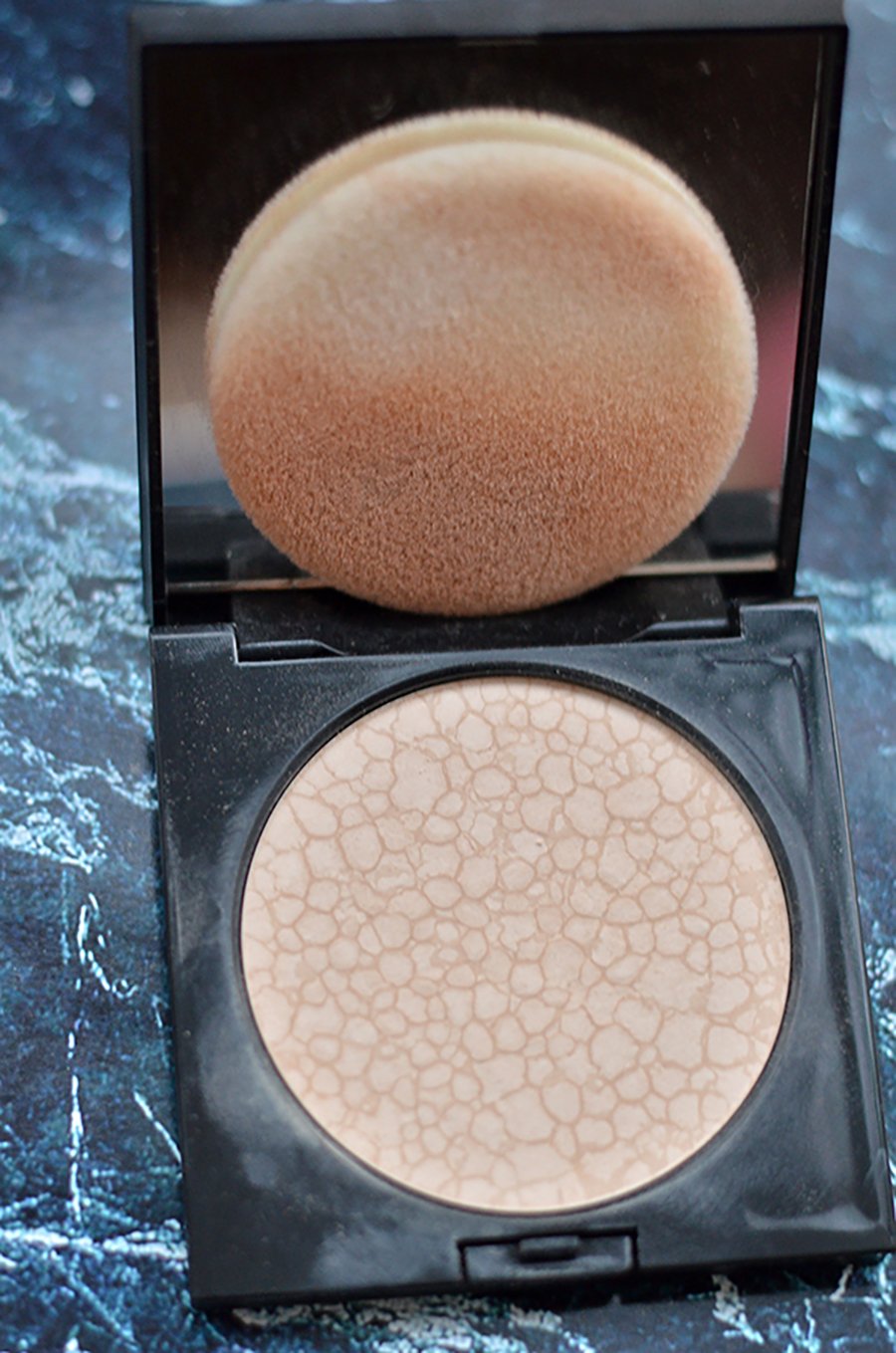 Let's talk about the foundation! I love this one! This is Lifting Effect Cream Foundation (COLOUR – 31. IVORY, 30 ml bottle). I like to mix it with my Estee Lauder Double Wear nudecushion stick radiant make up desert beige for the perfect color on my face. It has high coverage, and smoothing effect with botox-like active ingredient and sun filters.!!!!
This cream foundation hasa muscle-relaxing action thanks to an innovative active ingredient of plant origin (myoxinolâ) which mimics the action of the botulin toxin reducing expressive contractions and preventing the formation of wrinkles. In addition, the formula, enriched with special active ingredients has a gradual anti-ageing action.
It is recommended for: normal, combination and dry skins. It has medium coverage and application is simple and even. It's long lasting and comfortable with a natural finish. I apply it with a damp latex sponge.

Makeupstudio Correttore Zero Occhiaie e Imperferzioni / Diego Dalla Palma Makeupstudio Corrector Zero Dark Circles And Imperfections / This shade (112) was too drk for me so I use it with my foundation. It's long lasting and has high coverage corrector with flex film technology.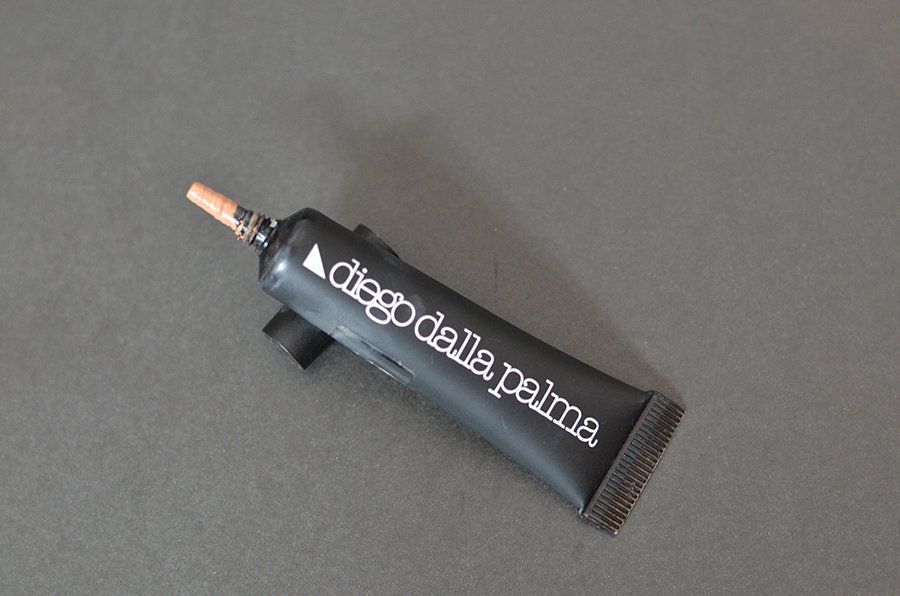 One more favorite from diego dalla palma milano is Tinted volumizing brow fixer an innovative tinted fibre-enriched mascara.
This one has  buildable texture and a practical and high-precision wand. It fixes, colours and fills the brows for an effect from natural to intense. It adheres perfectly, dries quickly and without smudging.  I use it with the  high precision eyebrow pencil ( 11. LIGHT) for defining and filling in brows and  the practical duo pencils. Perfect products for my brows.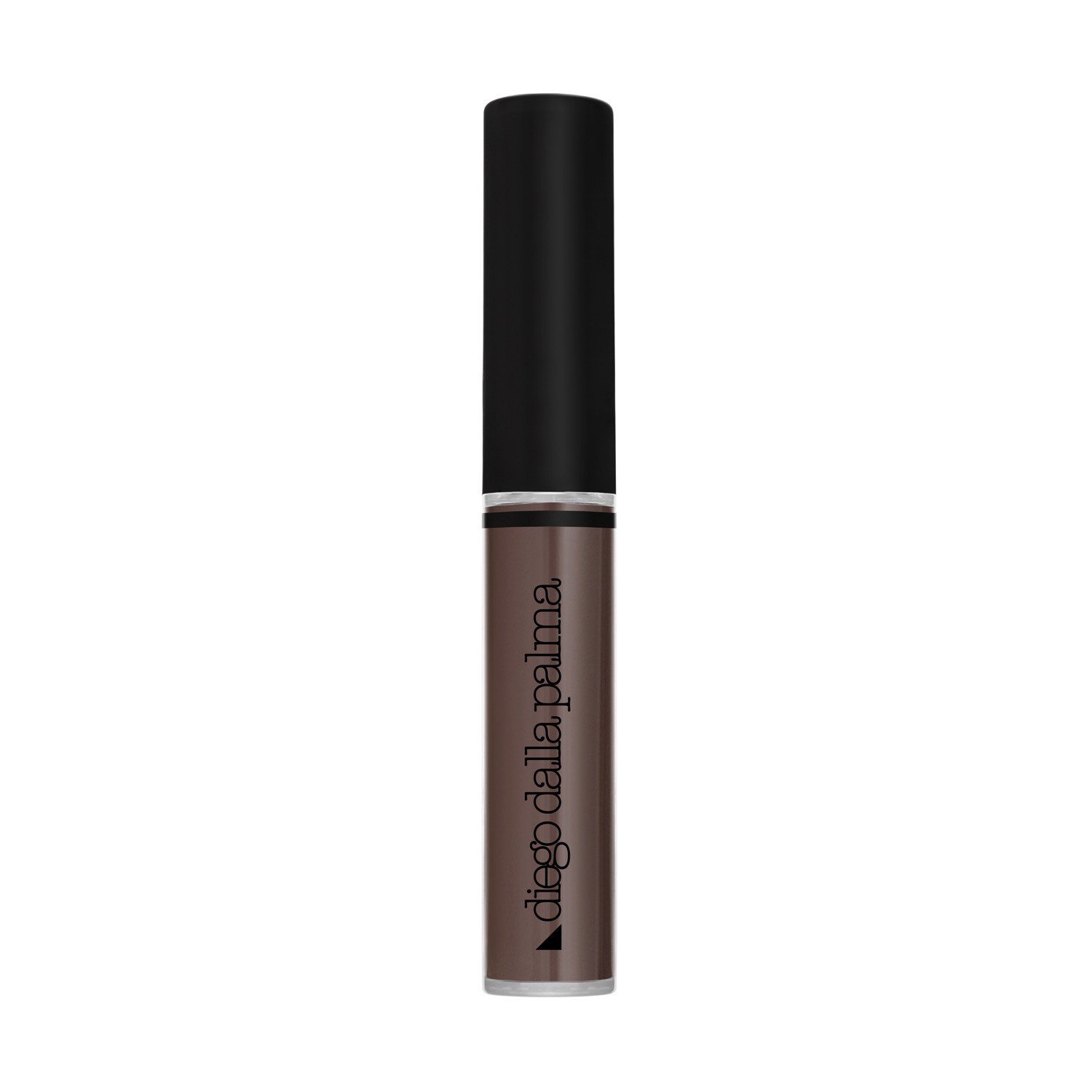 Two shades, a cool pink and a beige for the practical duo pencils. The matte colour allows emphasizing the brow arch, offering an immediate optical lifting effect, whilst the pearly colour exalts the luminosity of the eyes. It can be used on its own or in combination with other brow make-up products.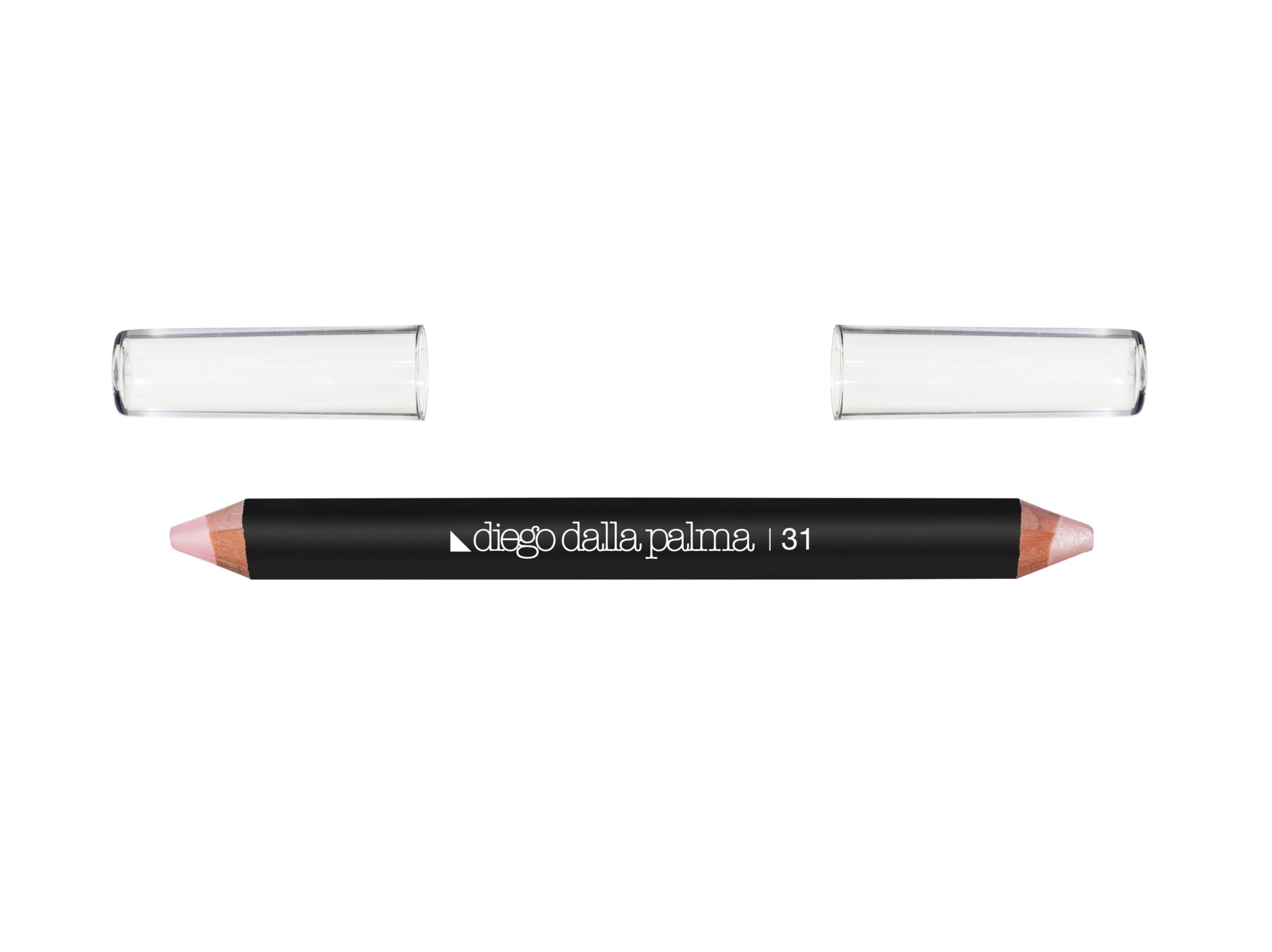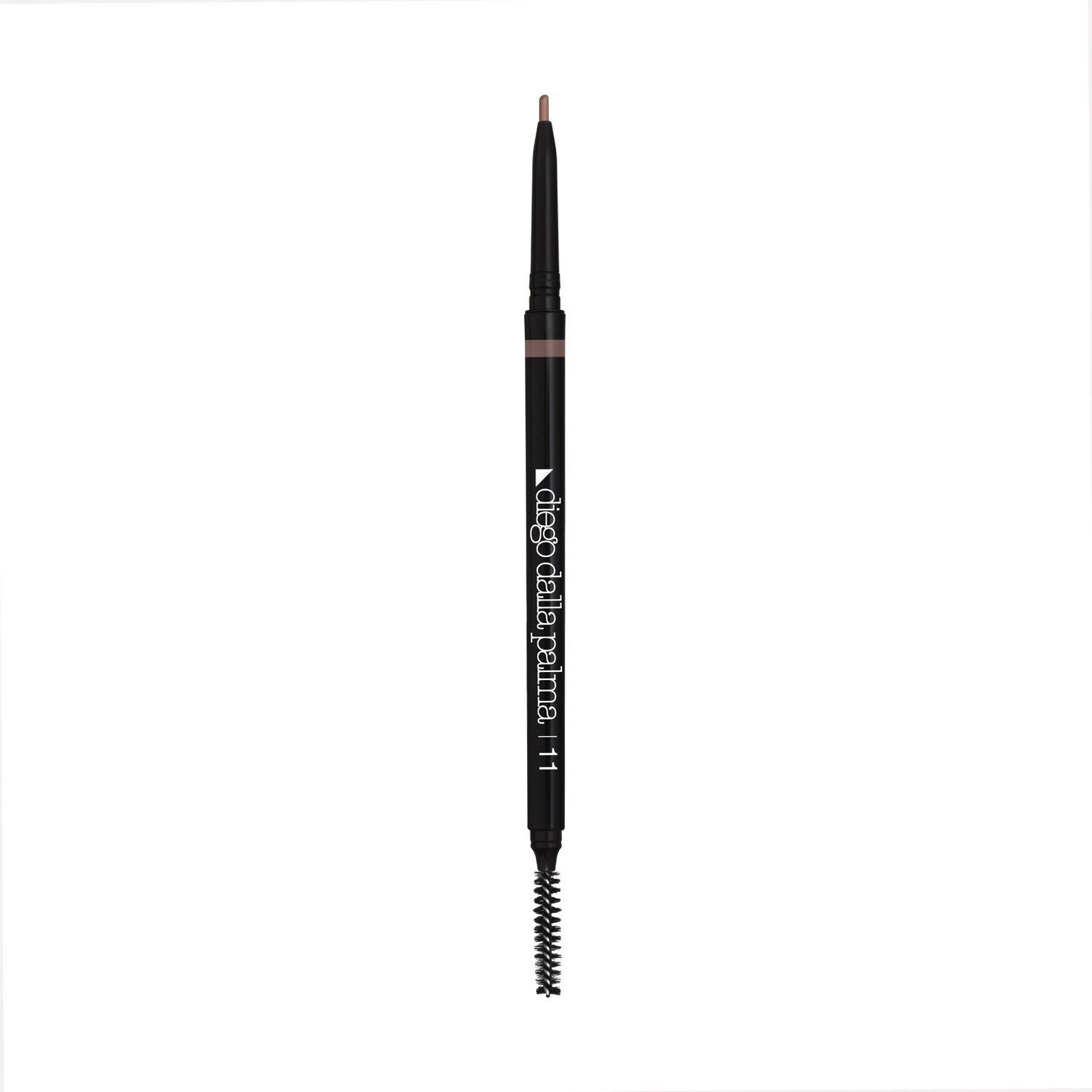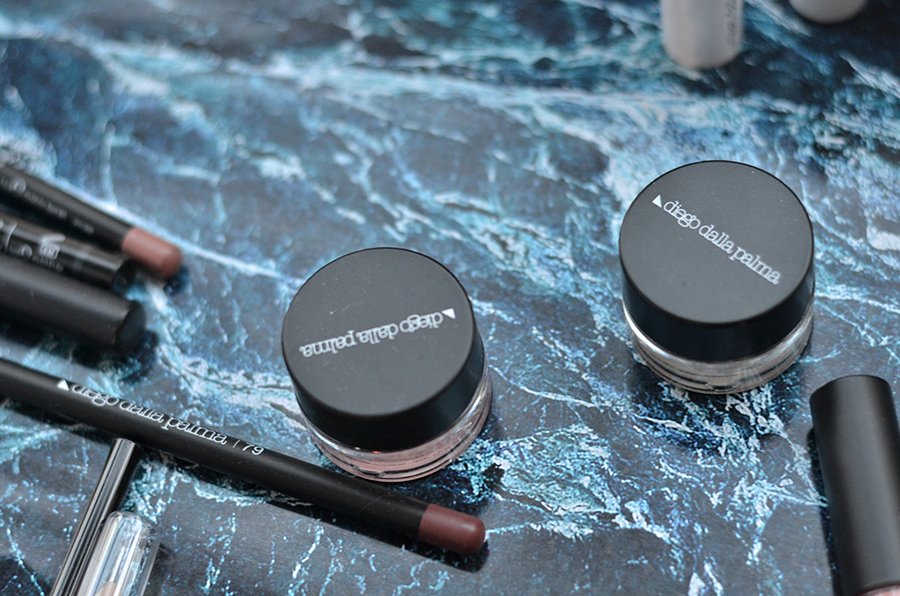 Nude cream eyeshadow is perfect for everyday, and the taupe one is cool for smokey eyes.
Hydra bomb lip balm is a must have for winter!:)
xoxo
Stasha